Tumblr has been one of the most popular social media sites as of late when it comes to street photography. Personally I haven't used Tumblr much, but I see that the platform has a lot of potential for street photographers and the community.
There is a vibrant and active street photography on Tumblr — but the problem is knowing who you should follow. Below is a curated list of notable photographers/street photographers/collectives to follow. Big thanks to Chio Gonzalez and AG DeMesa for helping me compile this list.
Also of course this is not a comprehensive list. If you have other suggestions on other street photographers to follow on Tumblr (other than yourself) please paste a link in the comments below!
Photographers
Eric: The tumblr of Kramer O' Neill, a talented street photographer and the founder of the collective strange.rs. In the past he has written a blog post on my blog about self-publishing his own books. You can also see some of his books here.
Eric: The tumblr of Rinzi Ruiz, one of my good friends and one of the most prolific street photographers I know in LA. Downtown LA is his stomping grounds, and light and geometry are his tools he uses to craft his images. Black and white bliss, check it out.
Eric: One of my favorite contemporary street photographers whose surreal imagery is taking the genre to a whole new level. His images are always unique and entertaining, with a touch of darkness. One of the photographers whose work I love looking at the most.
Eric: Jared Iorio is a street photographer based in Los Angeles who specializes in color and has a keen eye for layering and urban landscape. A photographer with fresh vision, don't miss out his work.
Eric: Photographer Bryan Formhals, the founder of LPV magazine– an online and print magazine dedicated to contemporary documentary and fine art photography. He has his roots in street photography, and has been posting some lovely still-life medium-format photos from NYC on his Tumblr.
Eric: Alex JD Smith is photographer from Los Angeles who is very project-oriented and a wide gamut of styles and approaches in his work. His Tumblr is full of interesting videos, quotes, and his own imagery.
Eric: Justin Vogel is a member of Burn My Eye whose punk-rock attitude and images certainly leave an impression on you. One of the admins for Hardcore Street Photography — (love him or hate him) you should definitely follow his work.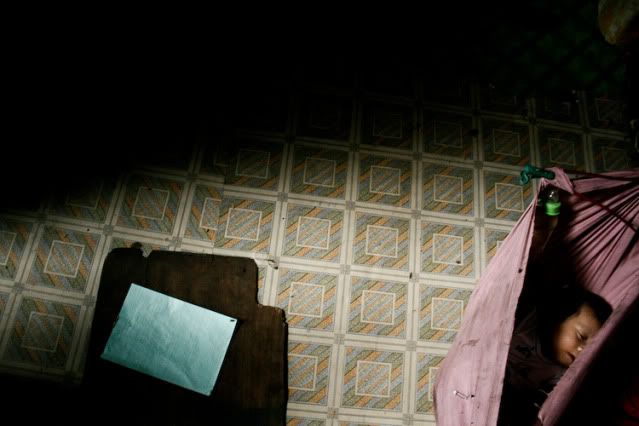 Eric: Geric Cruz is a photographer based in Manila who focuses on street and social documentary photography. He uses color and black and white superbly – capturing the mood and essence of people and places. You can see a past feature of his work on my blog here.
Eric: John Goldsmith is one of the heavyweights in the street photography scene whose color work inspires me. He is able to craft complex visual narratives in his frame (very similar to Alex Webb) yet maintaining a sense of order. Don't miss out on his work.
Eric: The tumblr of Todd Gross, a photographer based in Queens, New York. His images are fun and invite the viewer to look deeper for the small odd details which are puzzling and fascinating. He has one of the freshest visions out of all the photographers I follow.
Eric: Ludmilla Morais is one of the most talented female street photographers I know who prowls the streets of LA for tough and gritty images. Her passion in street photography is unparalleled, and her images definitely convey that.
AG: Italian based photographer Stefano Mattia. He shoots film in Italy and uses his tumblr as a diary of his travels. Classic style street photography in a very huge and busy city.
AG: Ren has been shooting since 1997. His works new and old shot in his home city of Toronto Canada is posted on the tumblr. Another stream type tumblr that has various genres. What I do look forward too is his photographs that has been clearly shot on the other side of the street. How it looks is beautiful to me that I can't quite properly express yet.
AG: One of my favorites and one of Duluth MN's greatest photographers, Kip's tumblr contains his photos of Duluth Minnesota. His works is a good evidence that you do not need to be in a huge city to make great street photographs.
AG: Klara Yoon runs the streets of Berlin tumblr. Black and white, shot in film, and in one of the nicest cities of the world. Follow to explore how she sees the city of Berlin .
AG: Jonathan Hillhouse is one of those photographers that make me feel bad about myself. His tumblr is another one of those stream types that contains various genres that stretch from portraiture, still life, and some street works. The genres maybe be different but the feel and style of the photos are the same. His command of the camera is amazing.
AG: This purely street photography and street portraiture blog is run by sir Kurt Kamka. He shoots everyday in the busiest parts of Manila trying to capture the community and the smiles. He places his favorites on the tumblr so it becomes a stream of consistent photographs. For those that prefer a tighter edit, he has book out called Free Smiles available on blurb.
Galleries
AG: Tppg is the official tumblr of the totem pole gallery in Japan. The in house artists of that gallery includes square format BW maestro, Shinya Arimoto, The works of Tokyo Camera Style creator, John Sypal, and many other Japanese Photographers that is worth your time looking at.
Collectives
Eric: Burn My Eye is one of the newest street photography collectives and in my opinion, has the group of the most talented and original photographers. They are very active, participating in group edits, and regularly feature inspirational single images. Don't miss out on them.
Eric: The tumblr of strange.rs, an international group of photographers who seek out the "subtle strangeness hidden behind everyday reality." Another superb group of photographers with a solid unifying vision of what great photography means.
Eric: Postcards from America is an exciting project and collaboration from a group of Magnum photographers who gather in locations across America and work together. The different styles and images of the Magnum photographers create an interesting visual ensamble which is a delight to the viewer. A definite must-follow.
AG: SPB is a forum and collective of Australian and New Zealand based photographers. The photos they post on this tumblr are some of the street shots of the members of the forum. If you are from that part of the world, this is worth checking out and if you are interested, joining.
Magazines
Eric: The tumblr of Radiate Magazine. Here is where they share links but also a place where they share news of some of the photographers they have featured before. Best to still get the magazine but this tumblr is a great companion if you want to see more from these hardworking guys.
Eric: The tumblr of LPV Magazine – which they share a daily digest of links, quotes, excerpts and photographs from around the web. Great source of daily inspiration and insights into contemporary photography.
Education
AG: Although not always about street photography, Shooting gallery is a compilation of various videos of photographers being interviewed or in the practice of shooting. Great for learning more about the photographers or looking into their work process.
Eric: The tumblr of Jörg M. Colberg, photography writer and critic. Although he is also not focused primarily on street photography, his words are insightful and deep and worth following.
Books
AG: The tumblr of Photography critic, photography writer, and book publisher, Dan Abbe. Based in Tokyo, Abbe is now one of the best exporters of Japanese photography to the west. Fans of their photography will surely love what Dan is posting.
AG: My bias for Japanese photography by showing yet another blog about Japanese Photography. This is Japan Exposures tumblr blog which has sample pages and prints of the books they are selling. There are also some quotes and snippets from Japanese photographers. An essential follow for fans of Japanese photography.
Photography Websites
AG: American Photo's official tumblr page. This serves as a great add-on to their main website. Here they post links and photos found in their articles for extra reading and consumption.
Eric: The official tumblr and behind-the-scenes look into LightBox, a blog by TIME's photo department that explores how photography, video and the culture of images define today's world.
Inspiration
AG: Street Photography has been embedded in Japan's photographic culture but that doesn't mean it's all you can see there. This tumblr features different works that doesn't necessarily contain the names "Araki" and "Moriyama". They are currently posting some of the late great Shomei Tomatsu's works. Japanese photo lovers will love this one.
Cameras
Eric: http://japancamerahunter.tumblr.com/
If you love film and old-school analog cameras, make sure to follow Bellamy Hunt's tumblr for your daily dose of camera porn.
Conclusion
This is certainly not an exhaustive list of the best tumblr sites street photographers should follow. I consider this as a "work in progress" so if you know some tumblr's you recommend people to follow (besides your own) please recommend another photographer by leaving a comment below.
You can also follow me on Tumblr: http://erickimphoto.tumblr.com/