Eric's Note: I am excited to announce that I will be teaching a 5-day workshop in Venice/Verona with NYC street photographer Adam Marelli. Adam Marelli has a keen eye for design, composition, and capturing "the decisive moment". He holds a degree in Sculpture and Photography from New York University and studied at the Barnstone Studios. If you are serious about your street photography, and wanting to take it to the next level – check out this unique workshop opportunity! 
A Secret Tradition
Come explore the sun drenched side streets of Venice & Verona in a truly unique photography workshop. We will retrace the footsteps of the "Grand Tour" which was the foundation for any serious artist in the last three hundred years. During these formative trips painters like John Singer Sargent mastered Design, Composition, and Light to transform everyday street scenes into masterful works of Art.
You and your camera will be led on a guided exploration to learn "How to See like a Master Artist." Many of the design principles were reserved for serious artists and are never taught in photography programs. But in this special (5) day workshop (Sept 17-22), you will learn the secrets of Classical Design that pioneers like Henrì Cartier-Bresson inherited from drawing, to revolutionize the world of Photography.
Who is Invited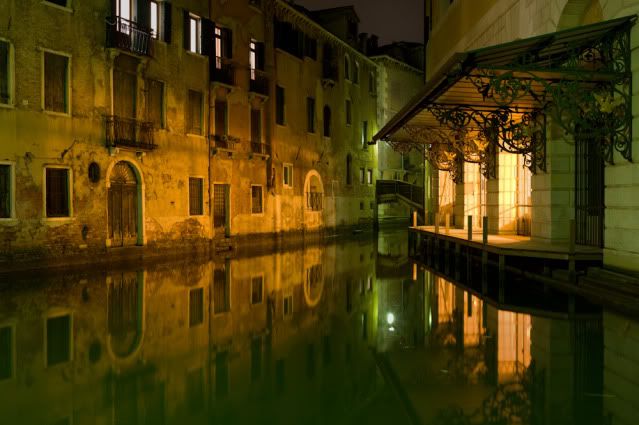 The Venice & Verona workshop is open to all levels of photographers from beginners to professionals. Since the Classical Design is rarely taught, everyone will start at the same level. We do ask that you are familiar with the basic functions of your camera so you can take full advantage of the teaching.
Schedule
Over the course of (5) days there will be progressive lectures and slide presentations by Adam Marelli to highlight the pinnacles of design in Art and Photography in an easy-to-follow format. By comparing the traditions of Painting and Photography you will uncover a the shared language of design used for centuries to carve these magnificent cities.
Eric Kim will be then sharing the secrets of overcoming the fear of shooting street photography with his insight from sociology, psychology, and his practical experience shooting on the streets. He will also help you to uncover the best techniques and technical settings to use on your camera when shooting on the streets, whether you are using a Leica, DSLR, Micro 4/3rds, or point-and-shoot.
The participants will then apply the concepts learned in the classroom to the streets of Venice and Verona, where you will get personal hands-on instruction from Adam Marelli and Eric Kim and shooting assignments everyday.
Venice: Day 1- 2 (Sept 17-19): The first two days of the workshop will be focused on Design Presentations, Street Shooting,  Critiques and stops at the finest Venetian restaurants and coffee shops. We will depart via train for Verona, which is only a quick (1 hour) train ride from Venice.
Verona: Day 3-5 (Sept 19-22): For a change of scenery we will switch from canals to a city with Roman and Medieval roots. The Arena, castles and a whole to architectural setting will allow you to practice the the techniques taught during lecture. You will fully immerse yourself on this city that is off the beaten path, and continue to work on your street photography with guidance & critique from Adam and Eric.
What Will You Learn
We (Adam and Eric) firmly believe that you will walk out of the week-long workshop with tangible skills that you can practically use when evaluating your own work. Not only will you learn the fundamentals of design & composition, but also how to build your courage & confidence when taking photos of people street photography.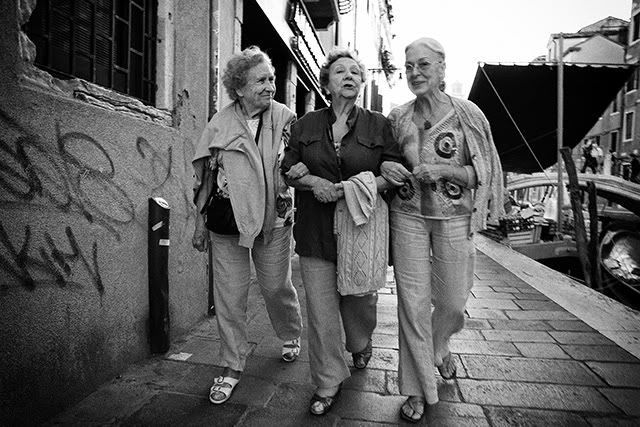 It goes without saying that you will have the time of a lifetime – both being able to experience first-hand the romantic streets of Venice and Verona and taking your personal photography to the next level. You will also be able to meet photographers as passionate as you are, and will never look through the viewfinder the same way again.
Through this workshop you will learn:
How to integrate design & compositions in your photography via Dynamic Symmetry & Figure-to-ground relationships
How to overcome your fear of shooting street photography via Sociology and Psychology
How to capture the decisive moment & spot it before it happens
How to create memorable & timeless stories through your photographs
How to see the world as an artist and photographer
How to judge whether your photograph is good or not through learning formal critique
The secret to capturing golden light in the streets and in architecture
The common mistakes that plague photographers & simple ways to overcome it
The language of Design, hardly taught to photographers
Your own personal vision in photography & how to share it with the world
Travel & Accommodation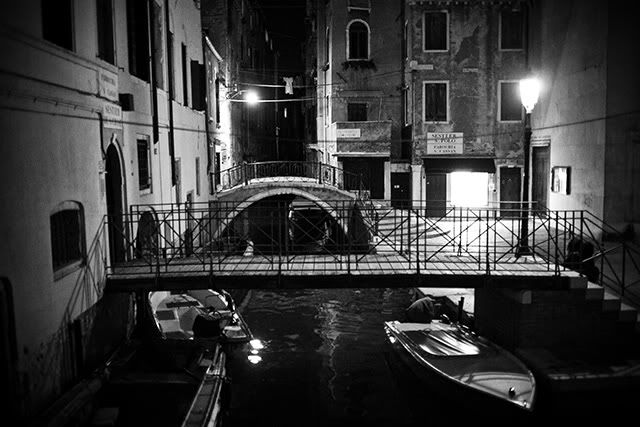 The price of the workshop does not include travel (rail tickets, flight) & accommodation.
For flights, we recommend that you use kayak.com to find the best deal on wherever you are coming from. For rail, we will be able to send you a separate email with more information once you register. For accommodation, we have a list of recommended hotels. Email Adam at marelli13@gmail.com for recommendations.
For this workshop it would also be ideal to bring along your spouse, partner, or significant other. Your companions may join us during meals, but not during the group critique or shooting sessions.
What You Should Bring To the Workshop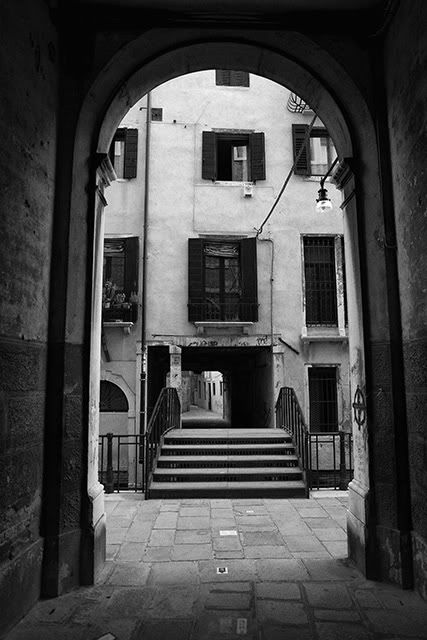 Camera

Digital camera (DSLR, Leica, Micro 4/3rds, Point and shoot, etc). A film camera is not recommended for the workshop (as we will be editing/post-processing our images everyday) but feel free to bring it along.

Lenses

It is recommended that you shoot with a prime-lens for the workshop (24mm, 28mm, 35mm, or 50mm). If you do not have a prime lens (only zoom lenses) please bring what you have.

Memory cards & Spare Batteries

Due to the nature of the trip, it is recommended that you bring a total of 3 memory cards & batteries. After all, nothing is worse than having a faulty memory card/batteries when on a week-long expedition.

Laptop

It is necessary that you have a laptop for this trip for editing & post-processing your work everyday. Also please download the software we will be using for the workshop below.

Download:

Lightroom 4: We will edit our images via Lightroom 4. If you don't have Lightroom 4, please download a trial on Adobe's website.
Lightroom 4 Presets: You can download my free street photography presets here.
Silver Efex Pro: At times, we will use Silver Efex Pro for black and white conversions. Install it for Lightroom 4.

Download a free 15-day trial here.

Notepad and pen

Although all the slides presented during the workshop will be emailed to you afterwards, please bring a notepad and pen to take notes during the workshop.

Clothing

Wear comfortable clothes and shoes as we will be out shooting everyday. It is also recommended that you pack light to enjoy the streets of Venice & Verona!
Workshop Time and Fee
Dates: September 17-22 (5 days), 2012.
Locations: Venice: Day 1- 2 (Sept 17-19), Verona: Day 3-5 (Sept 19-22)
Times: 9:30am-6pm (both days)
Workshop Fee: $1995 USD. ($500 non-refundable deposit required to confirm your spot, and full-balance due by August 15th).
Workshop cap: 14 participants
Contact : Adam Marelli (marelli13@gmail.com)
REGISTER NOW!
If you would like to register click the button below. If you have any questions, please email Adam Marelli at marelli13@gmail.com
After you register, we will send you an email regarding the deposit and payment options.
Register soon, spots are running out!
Instructor Biographies
Adam Marelli
Artist & photographer, Adam Marelli is based in New York City.  His projects explore the ancient crafts of building, maestros in their workshops, and designs handed down through generations.  Whether he is photographing a master carpenter, dodging fish at a local market, or at the drafting table, he is in constant search of the threads which bind our cultures together.
When he noticed a shortage of design instruction geared towards photographers, he opened the doors of his studio, where he teaches the lost lessons of Classical Design.  The success of his methods saw him named as the Leica Akademie's Resident Photographer in New York City.  His advice is regularly featured in the "Ask the Contractor" column in the New York Times, he was a lecturer at New York University, and continues to pursue projects at home and abroad.  His writings on photography appear on Forbes, The Gothamist, & Phaidon Press.  Invisible Exports gallery represents his work in New York City.
Take advantage of Adam's unique perspective on photography and travel on the workshop of your choice.  See why he believes that Success is not Accidental.
Eric Kim
Eric Kim is an international street photographer from Los Angeles with a passion in interacting with his subjects, especially getting close to them. He travels all around the world and teaches street photography workshops to passionate shooters. He has had exhibitions at the Leica store in Korea, Singapore, Kuala Lumpur and Melbourne and in Cambodia and Downtown LA.
Eric is currently an instructor at UC Riverside and is teaching a university-level course titled: "All the World's a Stage: An Introduction to Street Photography". His past workshops include locations such as Switzerland, Beirut, Seoul, Tokyo, Kuala Lumpur, Melbourne, Sydney, London, Los Angeles, Toronto, Chicago, Stockholm, and Berlin. He has also taught a course at UCLA, titled: "Sociology of Facebook and Online Social Networks". See the syllabus here.
You can see Eric's work on his website.
REGISTER NOW!
If you would like to register click the button below. If you have any questions, please email Adam Marelli at marelli13@gmail.com
After you register, we will send you an email regarding the deposit and payment options.
Register soon, spots are running out!